My Team
I am committed to helping my clients whether they are concerned for their own financial needs or those of their family or business. I don't do it alone. Here you will find a listing of the people who help make it happen.
Together, we stand committed to providing the best customer service possible. If you have a problem or need assistance at any time, please let us know.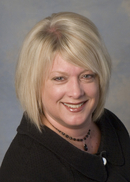 Denise Lynn Spicer
Denise has been with Northwestern Mutual for 10 years and part of Erik's team for 5 years. She is the first voice our clients hear when calling in for appointments or service and enjoys her position on the team, developing deep relationships with our clients. Her main focus is delivering an overall excellent experience for our clients as well as providing tremendous support for the entire team and is an integral part of the day to day operations. Denise was born and raised in the Newport Beach/Costa Mesa area and outside of the office, she enjoys spending time with her two daughters and beloved husband Charlie of 32 years. Denise is fully license in life, health, disability, and long-term care.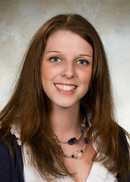 Brianna L Dubel
Brianna joined the Northwestern Mutual in 2011 and has held a variety of roles in her 7 years with the firm. In 2015, she moved from her home state of Pennsylvania to join Erik and his team in Newport Beach. Since then, she's developing into a dual role of developing client relationships and working through their personal financial plans, as well as overseeing the team in day to day operations. Her passion lies in helping client understand how the day to day decisions they make and the planning the put in place with our firm work together to secure their long term financial success. Brianna is fully license in life, health, disability, and long-term care. She currently holds FINRA series 7 and 63.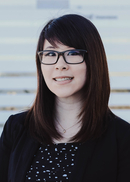 Stephanie Jei Yu Yang
Stephanie joined the team in December 2017 and is the primary contact for investment client services and financial plan creation and analysis. Her main focus is within the strategic side, where she has a passion for helping our clients develop customized plans according to their individual goals and objectives. Stephanie oversees all financial planning operations and is also fully licensed in life, health, disability, and long-term care insurance. She currently holds her ChFC® and CLU® Designations and FINRA Series 6, 7, 63, and 65.
Stephanie graduated summa cum laude from the University of California, Irvine with a double Bachelor's in Economics and Anthropology.